COMPASS - Making Dreams a Reality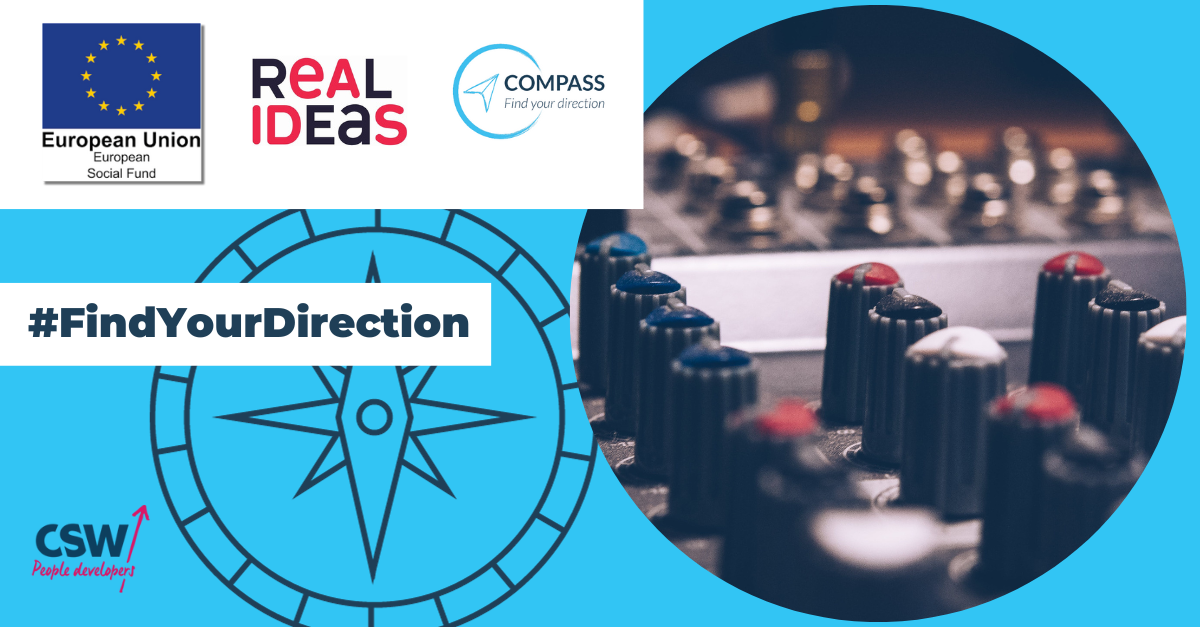 J found an escape and a place to be taken seriously about his dreams and ambitions with COMPASS partner Real Ideas.
In his personal life J contends with a difficult living situation, having grown up in care and finding himself suddenly homeless because of unsafe living conditions, but professionally with support his future is looking bright.
J has been attending music production sessions and has developed many skills, and even supported  Sterts Theatre.  He has developed his confidence and is focusing on his dreams to work in music technology and production.
This week he is speaking at the Anthropy conference at Eden Project alongside national and international speakers about positive social change – https://anthropy.uk/ for more information.
COMPASS project could help you take positive steps towards employment, education, or training.
If you are:
Not in employment, education, or training
15- 24 years old
Live in Cornwall or the Isles of Scilly
Call CSW-COMPASS Project on 0800 97 55 111, or visit www.cswgroup.co.uk/compass